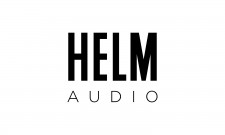 Helm Audio, offering a premium line of headphones and audio accessories, makes its public debut at the NY LTS, backed by renowned talent
LOS ANGELES, October 4, 2017 (Newswire.com) - Helm Audio is excited to announce it will launch its innovative product line at The Luxury Technology Show on Oct. 4th, 2017 in New York City. Offering premium planar magnetic technologies at disruptive price points, Helm opens up an exceptional, professional-level experience to all users — for engineers and avid fans alike. 
Helm Audio's full product line will be on display for a demonstration with a live performance from the brand's brainchild and CEO, Mike Dean.  A world-renowned record producer, engineer, and musician, Mike has worked with groundbreaking artists across the hip-hop industry – recording, mixing, and performing with Kanye West, Jay Z, Travis Scott, and Desiigner. Mike will be backed by a performance from Helm's CMO, Ephrem Lopez, aka DJ Enuff. Ephrem is best known as the Notorious B.I.G.'s official road DJ, helped break acts like 50 Cent, Kanye West, and Future, and mixes on-air for NYC's hip-hop radio station HOT 97.
Helm products have been painstakingly engineered for revolutionary performance. Refining and enhancing traditional planar magnetic tech, Helm's driver system directs waves across and around the ear for an immersive, clear, dynamic experience, with astoundingly linear audio.  Each product's durable aluminum housing, streamlined leather ear cups, and malleable headband make for the perfect combination of wearability, performance, and sleek design.
Helm Audio's exciting initial lineup includes the Wave 5, Wave 10 and Wave 2 planar magnetic headphones:
The Wave 5 is an open-back headphone offering immersive mid-range sound engineered for groundbreaking performance in the studio, on the stage, or at home. Featuring Helm Audio's unique planar magnetic driver, the Wave 5 also boasts a compact, travel-ready design, durable metal housing and ergonomic earpads crafted for extreme comfort.
The Wave 10 features a 100mm planar magnetic driver for an immersive studio-quality audio experience. The Wave 10 was designed to offer professional-level soundscapes at a non-prohibitive price point. With rotating ear cups, connections available on either channel and with a durable metal design, the Wave 10 is engineered for DJs, sound designers, studio sessions, and the most discerning audiophiles.
The Wave 2 is offered in two models and is the world's smallest planar in-ear headphone. The Wave 2 standard model is a wired design, featuring a microphone and track toggle interface perfect for everyday use. Wave 2 Sport is a wireless, Bluetooth-ready model for the active audiophile.
Reach out to Helm's public relations account executives to schedule a private meeting, or come meet the team and demo their new product offerings at the Luxury Technology Show in New York City on Oct. 4th.
Press Contacts:
Michael Nyman
Noyd Communications Inc.
727-534-7653
Mike Wood
Noyd Communications Inc.
310-850-9663
Source: Helm Audio